eCommerce Educator
Andrea is an eCommerce enthusiast and thought leader. With over 20 years of experience working with consumer brands, including 10 years as a former Amazon senior executive, Andrea is uniquely qualified to guide your business to success.
Industry Speaker
Andrea is a leading industry speaker at national eCommerce, retail and digital marketing conferences across the country.
Author & Contributor
As a key industry voice, Andrea frequently authors and contributes and is featured in various publications including Forbes, Bloomberg, The New York Times, the Wall Street Journal, Recode, and many more. 
Andrea K. Leigh Consulting
eCommerce & Advisor
Expertise working with thousands of consumer brands while inside Amazon and co-owner of Ideoclick, an eCommerce managed services firm.
Public Speaker
Andrea speaks throughout the country at eCommerce industry related events, such as retail and digital marketing conferences, as well as at corporate seminars and forums.
eCommerce Educator
With over 20 years of eCommerce experience and 10 years of leadership at Amazon, Andrea helps brands start with Amazon and win eCommerce.
Writer
Tells powerful stories of how to win in today's market via publications, platforms and forums through writings pertaining to Amazon and eCommerce strategy.
Industry Thought Leader
Andrea is a Top 100 Retail Influencer, keynote speaker, contributing writer, and podcaster (you can find her weekly on the CPG Guys)
Media Interviewee
Often interviewed via popular webcasts and trending podcasts regarding how to be successful on Amazon, emerging industry trends, and eCommerce marketing strategies.

We contracted Andrea and came away with very actionable strategies tactics based on her recommendations. Her team offers very unique perspective given their time served with Amazon.
Tom Feiten, Vice President of Sales

(Andrea's) help in our yearly negotiation with Amazon was worth her services alone. If you are looking to take your Amazon business to the next level, Andrea is certainly someone I would recommend.
Toby David, Vice President of Business Development
As we all know, the ground of commerce and consumer behavior continue to shift under our feet as we near the end of the 1st half of 2022. What do we know, and how should we shift to stay nimble and drive performance and profitability? Andrea Leigh, formerly of...
read more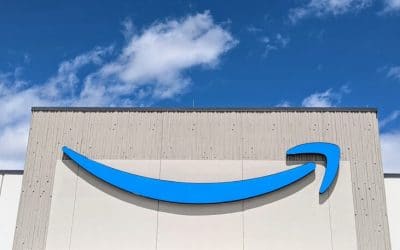 Andrea Leigh joined Todd Bishop on the Geekwire Podcast to deep dive on Amazon's 2022 Annual Shareholder call. They discuss Amazon's effort to return to profitability in its consumer business, the bigger goal behind its physical retail stores, and the push for more...
read more