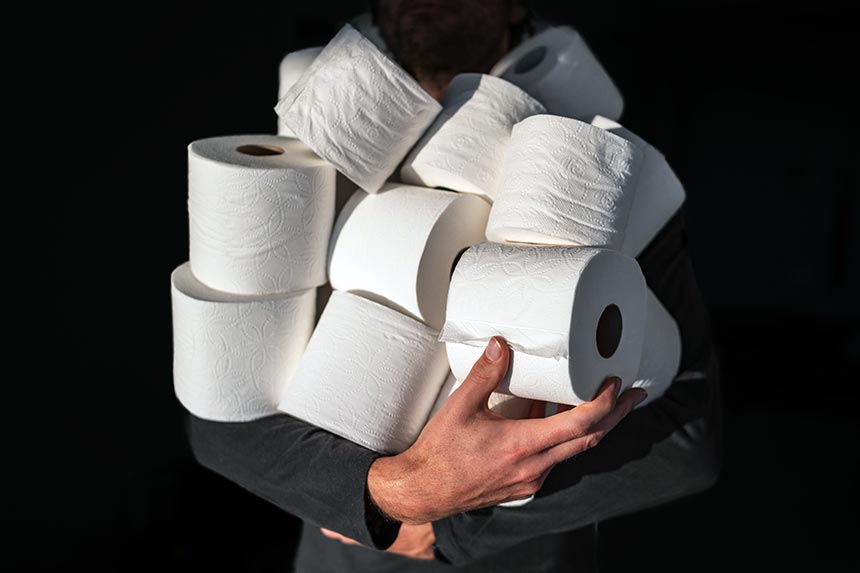 ​To level-set: I'm certainly not suggesting that Amazon is happy about a worldwide pandemic.
Many of Amazon's workers have fallen ill themselves. They've gotten bad PR over their sick leave policies. Their vendor and seller community are suffering. Supply of high-demand products is limited. Transportation has been affected. Lastly, a giant spotlight is shining on their limited ability to properly police the third-party platform ($400 hand sanitizer, anyone?)
COVID-19 has created massive disruption to literally every part of their business model, forcing them to pivot like never before. I can only imagine what a giant fire drill it is at Amazon right now.
However, with crisis comes opportunity…and Amazon is currently rich with opportunity. Here's why:
1. Weren't buying groceries online before? Well, you are now.
How many people helped their parents or grandparents set up their first grocery delivery order? Or informed them they could buy a five-pound bag of Haribo Gummy Bears on Amazon? Or bought something on Amazon they wouldn't have, normally? 
Shopping online—possibly exclusively—for several weeks is likely to cement new habits. Before COVID-19, only about 5% of groceries, household consumables, and beauty products were purchased online. After the adoption of these new online shopping practices, that number is—and will remain—much higher. Expect Amazon to have a stronger foothold in Grocery, Healthcare, and Household Consumables.
Also, Fashion companies are closing both brick and mortar and e-Commerce stores left and right. Some won't make it through the COVID-19 pandemic. Amazon has been waiting in the wings, and this is their big moment . . .