This article was originally published on Forbes.com.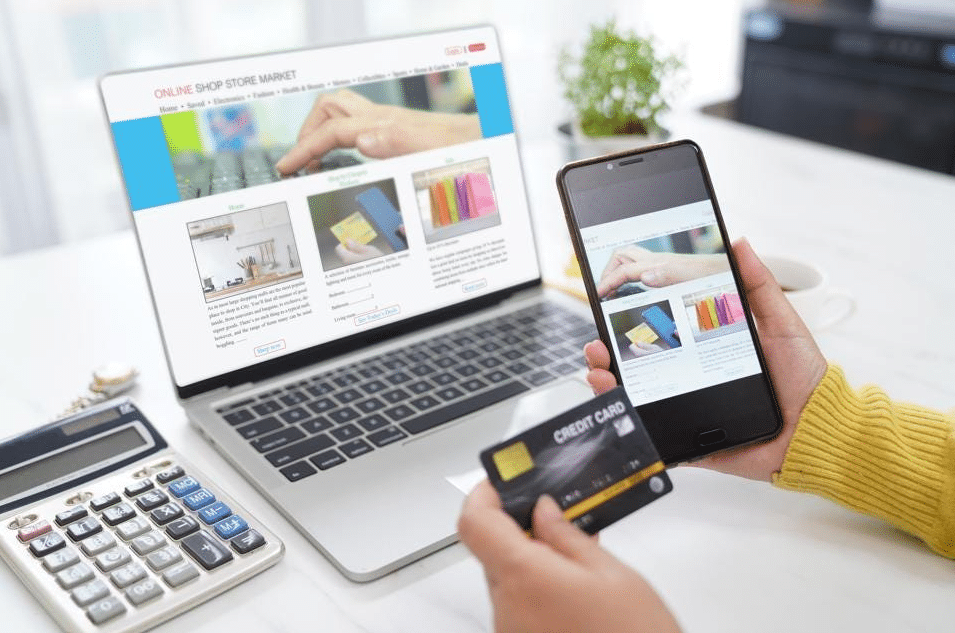 It's been an incredible year of change for consumers and businesses alike. Consumers prioritized personal safety, dealt with illness, job loss and lack of available products and services. As vaccination rates increase worldwide, what consumer trends will emerge through the rubble? Having a good grasp on what lies ahead can help businesses see around corners and plan effectively to address the post-pandemic consumer. Read on for five upcoming consumer trends.
1. The consumer journey starts with "when do I need it?"
When they need it, not where they'll buy it, is the new entry point for the consumer purchase decision tree. According to PYMNTS: "Shopping in this brave, new economy is less about choosing whether to buy products online or in stores and more about how shopping fits into consumers' schedules. Consumers now ask one simple question for every purchase they make: Do I need it today, or can it wait?"
Retailers who provide availability and shipping information upfront — and for omnichannel retailers, those that provide data on in-store inventory online — are most likely to be successful in this new era.
2. Sustainability is back, but with a critical eye.
Turns out being a do-gooder is a lot more complicated than we thought. Consumers return to the sustainability movement, but they wrestle with difficult questions and unclear answers. Is it more sustainable to rent clothing (inclusive of cross-country shipping) or buy clothes and then recycle them? Which has a smaller carbon footprint: an electric car or a hybrid?
As consumers navigate these difficult tradeoffs, consumer brands and retailers alike can help. Don't underestimate the consumer's intelligence regarding sustainability tradeoffs, and make your sustainability messages as clear and concise as possible.
3. The pandemic-driven customer centricity movement is here to stay.
Like alfresco dining, for example. According to a Euromonitor (download required) report referenced by The Wall Street Journal, "Businesses need to create their own outdoor oasis." The article goes on to state that "adaptation might become more complicated and costly depending on the weather, but open-air structures and heating and illumination systems will pay off due to heightened demand for safe venues and the aesthetic that could continue attracting consumers."
In addition, contactless payments, curbside pickup and virtual medicine are here to stay. It's a shame it took a pandemic to accelerate innovation in these areas. Lastly, travel is back, but not the business kind. According to McKinsey, business travel may never recover beyond 80% of pre-pandemic levels.
If your company has been able to drive a more customer-centric approach, think about how to retain it as vaccination rates rise. What can you do to ensure your business is putting the customers' needs for convenience, safety and general well-being first?
4. Greater self-awareness drives new behaviors.
Harvard Business Review notes from the U.S. Bureau of Labor Statistics that 4 million Americans left their jobs in July of 2021. Changing living situations, family dynamics and life priorities cause us to think differently about our careers, too. Euromonitor told WSJ: "The global pandemic forced consumers to reconfigure their lives and test their mental resilience amid health risks, economic hardship and isolation. Now they are reassessing their priorities, identities and work-life balance."
Shopping patterns change to center around time of need versus specific retail store or format. Consumers refocus on sustainability, but wrestle with tough tradeoffs. The enhanced customer centricity, brought on by Covid-19, is here to stay in everything from alfresco dining to contactless payments. And consumers wrestle with big life decisions on top of everything else.
To speak to these consumers, consumer brands need to understand the consumer headspace and their need for convenience and safety, certainly. But on a deeper level, finding ways to appeal to consumers' self-improvement, self-actualization and need for higher-order fulfillment is key.
5. Shopping is an always-on experience.
Consumers are in a constant state of passive shopping. They shop while they scroll Instagram or TikTok; they shop while reading the news online; and they shop while in Zoom meetings with colleagues. In the old world, shopping was more purposeful — consumers made lists and went to physical stores for specific items.
According to a survey by DoubleVerify, daily media consumption doubled in 2020 (download required), allowing for even more time spent clicking on ads and personalization. A customer shopping in a passive manner requires a different marketing message. A passive shopper scrolling Instagram, for example, may respond better to an advertisement acquainting them with your brand values or showing them inspirational content. On the other hand, a customer typing your product into a search bar needs a lower-funnel marketing message, or maybe even a coupon, to encourage activation and conversion.
Keep an eye on these trends in 2022 in order to plan effectively for your business and remain agile in a rapidly changing world. Taking a peak around the corner can help you adapt to the wide variety of post-pandemic consumer trends.