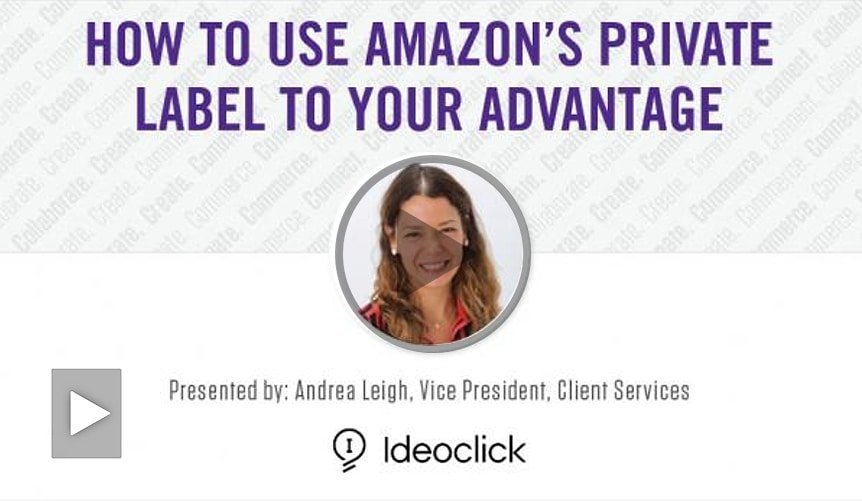 Here's how to take control
I'll be speaking at the Path to Purchase Expo in November, sharing my predictions on Amazon private label plans and where Amazon is headed in 2020 and beyond – hope to see some of you there!
Most manufacturers would say that when Amazon launches a private label look-alike, it's their worst nightmare. While it's true that Amazon's private label poses threats to leading brands, it can also be an opportunity to learn and grow. In this article, I'll present how some manufacturers are using Amazon's label to their advantage. I'll also cover how Amazon's label aspirations are likely much larger than anyone thinks.
How big is Amazon's private label business?
Well, it depends on the category. In 2018, Amazon's private label sales were $7.5B, or less than 1% of total Amazon sales, even counting large brands like Kindle, Alexa, and Amazon Basics. However, if you're one of these brands, it certainly doesn't feel small – and Amazon's share of these categories is much greater.

In fact, anything that pushes your products further down in search results is reason to act. Below, I'll provide five tactics our clients use to take control. But first…
Why is Amazon interested in private label?
1. Better margins
Amazon targets products that are typically margin-challenged, like baby food, diapers, shower gel, batteries, and coffee. These products have traditionally been designed for brick & mortar distribution, and are therefore ripe for modifications to make them more eCommerce friendly, removing costs between production and consumption. Take this Wickedly Prime chicken noodle soup. In addition to being cheaper to ship due to lighter packaging, it's re-closable, which addresses a key customer complaint about canned items.

2. Building categories (like fashion)
In categories like Fashion, Amazon is still building credibility. Some brands won't sell to them, and it's hard to build a business without the Birkenstocks and Paige Denims of the world . . .