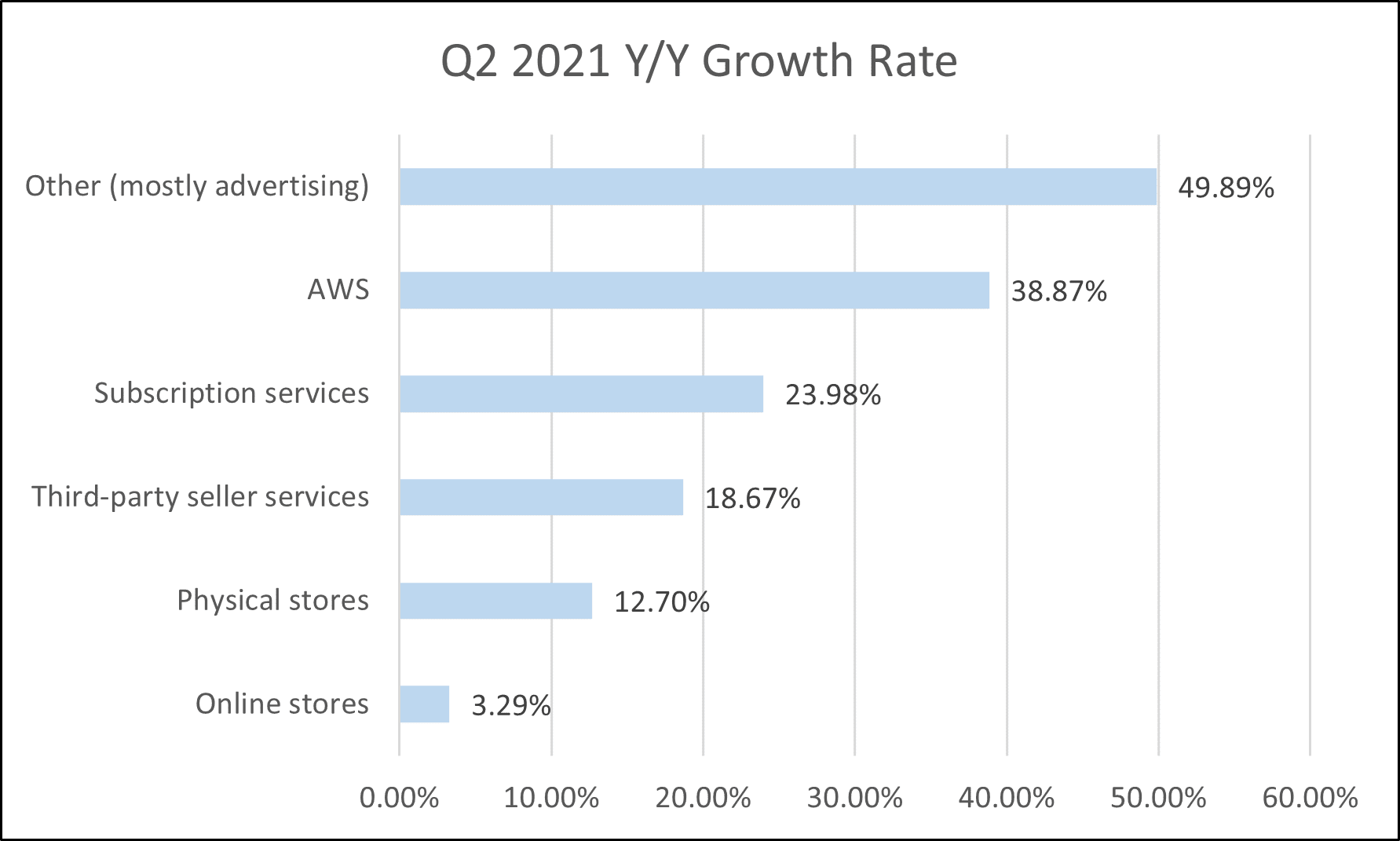 Amazon released their Q3 2021 earnings on October 28, 2021. Here are a few takeaways on the eCommerce giant's financial results and go-forward strategy:
Amazon's massive logistics spending created a big miss on profits. They cited about $2B in incremental covid-driven operational costsdriven by steel, transportation, and trucking. Increased employee wages was also a factor. Operating margins were down more than two full points y/y (4.4% vs. 6.4%).
Brian O. said they aren't capacity-constrained by warehouses or trucking anymore. Having brought on more than 100 new fulfillmentcenters in the US (wow), their biggest capacity constraint is now labor.
Their growth is coming from services (now 51% of net revenue). US online and physical stores only grew 3% y/y. Yet, advertising grew 50% y/y, AWS 39% y/y, and Subscription Services 24%.
AWS was a positive callout, now representing 15% of their business and growing at 39% y/y. A real winner with an operating margin of 30%!!
The International segment lost over $900M in operating income despite having been profitable for many quarters. This wasn't explained well in the call, but was likely a result of the $887M fine by the Luxembourg National Commission for Data Protection due to their alleged non-compliance of standards for processing personal data.