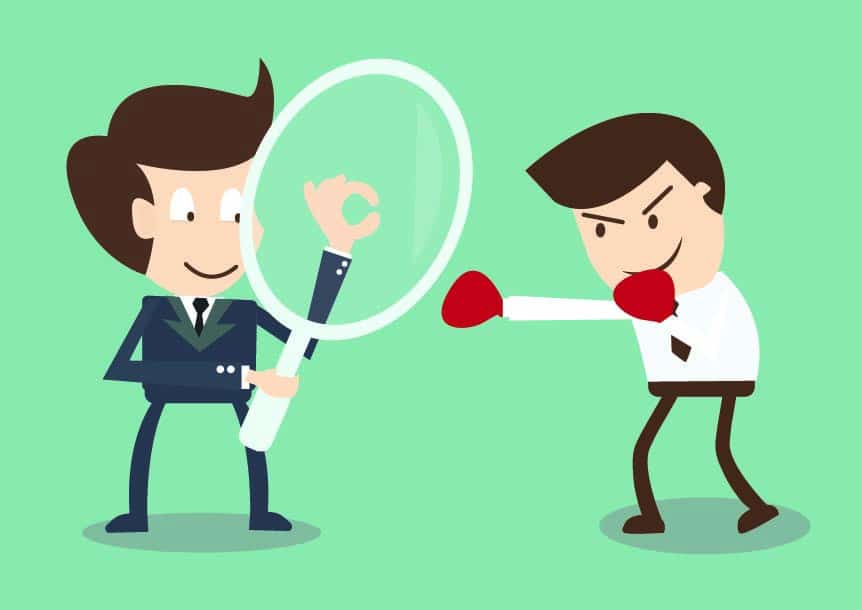 To build an effective ad strategy, sellers need to go through a process that, at its base, forces them to examine and react to the browsing, searching, shopping experience in the same way customers do. The way shoppers search provides crucial insight into the most effective way to build a killer ad strategy. Search is ubiquitous in the online shopping experience. On average, there are more than 40,000 Google searches performed every second. In May 2018, ecommerce tech provider Adeptmind asked US internet users about the first place they would go when digitally searching for an item and found a plurality chose Amazon (46.7%), ahead of second-place Google (34.6%) and a different search engine (4.7%).
Search Velocity and Choosing the "Right" Terms
Search velocity indicates that there is strength behind a search term, that people are using it to identify exactly what they want from a product. There is a great deal to be gained by understanding the different search terms that customers use and – perhaps even more importantly – an understanding of terms they don't use.
Brands can do this by studying a customer search group (CSG), a process which gathers all the terms that a customer might use and determines whether there is a "search velocity" that is identifiable with each. A CSG does three important things:
Helps a brand understand customer needs and search behavior while building shopper profiles that can form the basis of an ad strategy.
Crystalizes the language that marketers use on Amazon which can be standardized for use in other channels.
Targets winnable keywords, helping brands develop relevance, and providing a way to measure progress.
Getting a clear picture of how someone thinks when searching means stepping outside your traditional mindset as a seller to build the right strategy. Oftentimes, sellers are too close to their own products to be objective.
The Forest and the Trees
A common misstep is choosing keywords that focus on product benefits vs. solving problems. For example, a brand might focus their search advertising for a face moisturizer on marketing copy terms such as "glowing" or "radiant" skin, or descriptors such as "nourishing." However, these search terms are likely to have low search velocity.
Customers typically create needs-based searches that are based in problems – for example, "moisturizer for dry skin" or "moisturizer for eczema."
It's tempting for brands to re-use marketing copy and focus on the benefits of the product. However, consumers are searching for the problem(s) they are experiencing, and brands need to consider the power of such needs-based searches. Going through this process results in a much stronger paid advertising keyword strategy.
Who is Really on the Digital Shelf with You?
Getting search terms right is one important reason to think like a customer. Another is to accurately identify your competition. A simple review of search data can reveal strong competition that the brand may consider niche, category-adjacent, or out-of-category.
For example, an Amazon search for "coffee" turns up a wide variety of products, such as kitchen gadgets. Not all of them directly related from a coffee brand's point of view. However, ecommerce algorithms are highly intelligent, and will often display out-of-category products if there's a high propensity the customer will buy them.
The value in examining this kind of search is revealing a brand's true competitors on the digital shelf. The examination can show a clear path to differentiating one's own brand from the rest. So, a savvy brand might instead try to "own" the search terms that lead the right consumer to them. The danger of a myopic ad strategy, especially when it comes to one's perceived customers, is real. We see it constantly and advise a broader and wider perspective.
Once that search philosophy is clear, the next step is to use that information to map to specific products you offer and track and pay attention to the results of your efforts by measuring search presence. Tracking lets you know whether your research, assumptions and corresponding actions are correct while revealing trends and tendencies that can help redirect your efforts. Compared to competition, a brand's price point may be higher, or pack sizes are too big, or the hero image is hurting them. Added together, all of these create the images that a searching customer sees, and they fundamentally impact converting searches into sales.
These details are both identifiable and correctable, and brands must take a careful and honest look at this multitude of factors when building a holistic search and sales strategy.